Invigorations Wellness Center sent this email to you because you indicated that you wish to receive special offers. If you do not want to receive further mailings from us, unsubscribe at the bottom of this email.
---
In This Issue
* Valentine Special
* New Skin Care Therapist
* Facemapping on Good Morning America
* Dermalogica Wins Again
* Quoting Health Visions
* Swiss Breakfast
---
Valentine Special

For anytime during the month of February, bring your Valentine in for a Couples Massage. It's our "Side by Side Massage" designed for two. Print off your coupon (click link below) and bring it in with you for $10 OFF.

We have several other great Valentine Gift ideas. Stop by. Just a reminder-- Gift Cards are available for that special Valentine!
---
NEW Skin Care Therapist Shari Raymond

I know you are interested to know we have a new skin care therapist! Shari Raymond has joined Anne and Sharyn as your Skin Care Team at Invigorations. From Tully and now living in Cortland, Shari adds Aesthetics to her list of other certifications and degrees.

We are excited. Shari has a special interest and passion for educating youth about skin care and makeup application, so you will definitely be hearing more about upcoming Events, Classes, Freebies and Services especially for TEENS.

AND JUST FOR YOU -- as an introduction to Shari, she is offering you $10 OFF during the month of February & March when you book an appointment with her. Yeah! If you book online, (are you liking Genbook online scheduling?) include in your memo that you want the Special Offer for your $10 OFF. If you call or stop by, simply mention that you can't wait for your facial with Shari and enjoy that $10 OFF.
---
Facemapping on Good Morning America!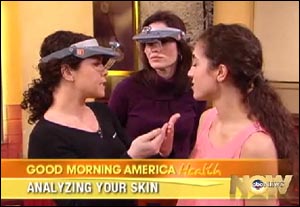 Here's the latest Derm news — on two fronts. First, ON GOOD MORNING AMERICA. Here is a link to this neat bit of broadcasting, a compliment to our face analysis technique. Gretchen, a Dermalogica Educator who I have worked with, was on the show talking about the unique Facemapping that we use as skin care therapists.
---
Dermalogica is a WINNER, AGAIN!!

This is incredible: Best in Show by skin care pros, American Spa Pro Choice, Day Spa Editor's Choice, Launch pad Award Reader's Choice, and Shecky's Beauty at its Best Awards. Derm's Partner, CLEAN START for young people also was a winner in several categories. We are so proud.

YOU are getting the best skin regimen with Dermalogica. No doubt about it.

ONE MORE THING — when you buy your Derm, look for the FREE Gift With Purchase. Go to our SPECIALS page to read more about it.

It's a Cube of Three Boosters, for FREE with minimum purchase. We can ALL use Boosters because they are designed to "boost" what you already use for hydration, firming, and renewal. (It's a $47 value.)
---
Quoting Health Visions

Did you read the most recent "Health Visions" from Cayuga Medical Center? Don't you love the confirmation about massage? We hear the same at Invigorations. Like massage is "better than reaching for Advil." Another client said just today, "I cannot believe that I forgot how wonderful massage works for managing my headaches."
---
Swiss Breakfast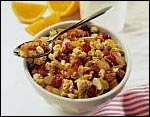 Here is an interesting breakfast dish. Mix these healthy foods in with your cooked oatmeal: 1/4 teaspoon cinnamon, raisins, almonds, dried apricots chopped, sunflower seeds, dates chopped, and dried cranberries. You can mix them together with your cup of rolled oats and add them to 2 cups of boiling water. Turn the heat low, cook uncovered about 7 minutes. Cover, set for 2 minutes before serving.
---